Dr. Ursin takes a moment to appreciate the beautiful spaces at Porter-Gaud School.
I have had a blast in my first year as MSON's executive director! When I reflect on everything I've experienced, I'm thankful for the warmth and sincerity with which I was welcomed, grateful for the talents and time of those who contribute to our program, and immensely proud of MSON's impact at our member schools. The 2022-2023 academic year was a significant occasion not just for me, but also for MSON: it marked ten years of the online network!
Upon joining MSON, I wanted to understand the genesis and evolution of the program in order to thoughtfully chart its trajectory going forward. My goal was to "learn the program and the people," and that endeavor began at MSON's Annual Conference in June 2022, hosted by the University School of Nashville. There, I had the pleasure of learning with and from a mix of veteran and new community members, as well as partners from the BlendEd Consortium and R.E.A.L. Discussion. During the fall term, I visited Maret School, Severn School, Wilmington Friends School, The Park School of Baltimore, Porter-Gaud School, and Charlotte Latin School where I met with students, teachers, and liaisons, and gained insight into the unique programs and features of each campus. In the spring, I connected with a number of MSON colleagues at the NAIS Convention in Las Vegas, Nevada and also had the opportunity to visit two Malone Schools: Kent Denver School and Colorado Academy. At the end of each term, I enjoyed checking in with individual faculty members as we celebrated successes and brainstormed how best to continue supporting MSON's creative, earnest, witty, and brilliant students. And it should be no surprise that 92% of our students reported that their MSON course added value to their overall high school experience.
As MSON enters its second decade, our program is evolving in systems, technology, and expanded opportunities:
MSON Academic Liaisons noticed a (still evolving!) organizational system designed to put key documents such as enrollment rosters, grade reports, and so forth in one, easy to access location.
MSON member schools have the flexibility to choose whether students join courses via video-conferencing room systems or individual laptops. Our consortium's wealth is its diversity – in cultures, campuses, and perspectives – and our new policy empowers each school to create an optimal online learning environment within its unique spatial parameters.
MSON welcomed participants into the Cohort for Pedagogical Inquiry and the Leadership Cohort for School Administrators. Cohort members gathered in June at Severn School for a series of intensive, in-person team building sessions and will meet online, once a month, to share and discuss materials relevant to their respective foci of brain-based learning or change management.
Our successes would not have been possible without the invaluable assistance of MSON's Operations Manager, Chesley Graham (née Cunningham), Consulting Director of Technology, Britta Buehnemann, and Interim Dean of Instruction, Linda Rodriguez, as well as the insights and experience of MSON's previous Executive Director, Claire Goldsmith, and the ten members of MSON's Steering Committee.
Thank you, everyone, for an amazing first year!

Photos from My MSON School Visits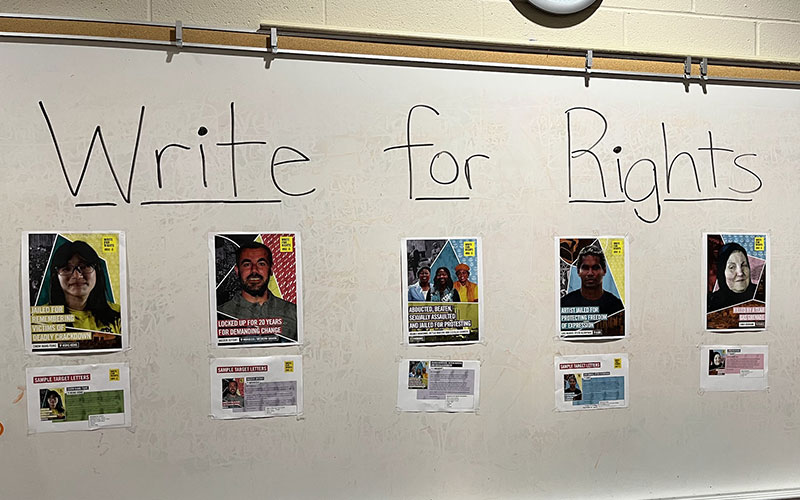 Spaces for student activism at Severn School