MSON Community: Join Us at Our Annual Workshop in Summer 2023!
The attention to detail and enthusiasm for education shows clearly among the group; I feel honored to be here and look forward to further collaboration with everyone.
This conference was right on the mark – there was a lot of information, but really no wasted space and with thoughtful breaks and great content.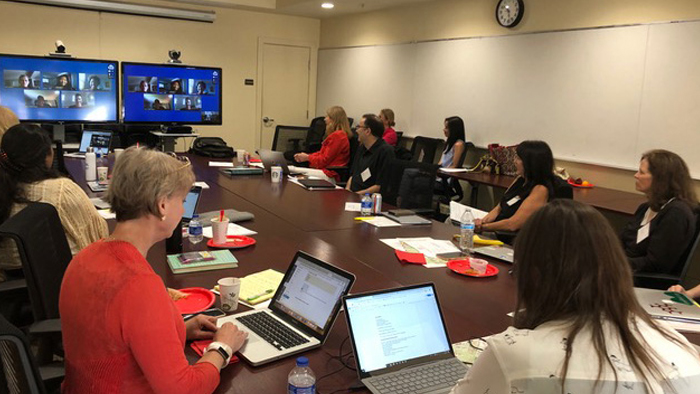 This year's workshop pulls back the curtain on the "magic" of MSON – diving into the types of learning experiences, cross-campus connections, and accomplishments that add value to students' lives. The Annual Workshop is an opportunity for active participation, reflection, and implementation and, as such, we've allotted time for participants to refine their courses in response to the inspiring sessions. More details below!
Day 1 is when we reconnect with conversation, refreshments, and a presentation on our core principles, our evolution over the past ten years, and the state and future of the network.
Day 2 will focus on the distinctive features of MSON courses, as well as discussions of programming and policy with our academic liaisons: 
Making Class Content Relevant to Students' Lives 

Life as a Lab: Opportunities for Experiments, Observations, and Application              

Designing Creative Assessments 

Testing the Technology: Zoom Breakout Rooms 

Policies, Procedures, and Student Support
We'll include time for implementation, as well as explore our wonderful host school's campus and environment, before concluding the day with a group dinner in Annapolis.
Day 3 continues the focus on facilitating meaningful experiences for students with an emphasis on deliberate use of technology, as well as best practices for building a culture of belonging: 
Digital Tools for Learning

Generative AI: Facts, Fears, and Opportunities 

Building a Culture of Belonging: Dos & Don'ts for Inclusive Classrooms
We'll enjoy a working lunch and conclude with plenty of time for everyone to head home or perhaps stay and explore more of beautiful Annapolis!
Includes welcome reception on June 21, breakfast and lunch on June 22 and 23, dinner on June 23, and all sessions.
Participants book their own travel and pay hotel fees.
MSON Members: Please contact your MSON Academic Liaison for registration details and hotel booking link!