The Malone Schools Online Network provides motivated, upper-level students at participating Malone Schools with a variety of academically challenging courses beyond what would normally be available to them. These interactive seminars bring students together from across the United States with dedicated teachers in real time. MSON joins the best of independent school education with the latest video conferencing technology to chart new territory in online learning.
I really enjoyed this class and I think it was an amazing opportunity to confirm what I want to go on and study later in life.
27 member schools enroll their students in 46 courses from Organic Chemistry to Ancient Greek to Philosophy in Pop Culture.
Real-time seminars on a set college-style schedule allow teachers and students to develop lasting bonds across geographical divides.
Rich, intensive, and varied courses go beyond the AP; students dive into fields they might not otherwise encounter in high school.
MSON faculty members teach to their passions, and their new pedagogical tools spur innovation on their campuses.
Students selected for MSON hone their abilities to work independently, communicate proactively, and manage their time.
MSON is a consortium—with administration based at Maret School, the Dean of Instruction at St. Andrew's Episcopal School, and the technological platform at Stanford Online High School.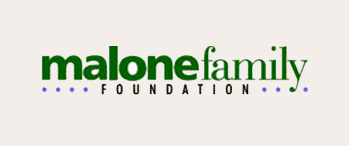 The Malone Schools Online Network (MSON), launched in 2013, has its origins in the fellowship among 50 extraordinary independent schools across the United States. These schools all received transformational endowment gifts from the Malone Family Foundation that allow them to fund Malone Scholars each year.
In 2012, at the annual meeting of Malone Schools heads, six heads of school envisioned a collaboration based on the expertise of the Stanford Online High School to extend each school's curriculum and challenge their brightest students. After a pilot in the 2012-13 school year, MSON launched in 2013 with 12 schools and 9 courses. In 2013, Maret School, on behalf of MSON, received a grant from the Edward E. Ford Foundation to support the program's development. From its origins, MSON received critical guidance and support from three founding schools: Stanford Online High School, where the consortium's technology is based; Hopkins School, where John Malone attended; and Maret School, which has played the lead academic and administrative role. In 2016, Claire Goldsmith was hired as the first Executive Director, and MSON received an endowment fund from the Malone Family Foundation.
Read a tribute to MSON's founder Marjo Talbott by the Executive Director of the Malone Family Foundation
Vince Durnan
University School of Nashville
Craig Maughan
Trinity Preparatory School
Evan Peterson
Fort Worth Country Day School
Ray Ravaglia
Stanford Online High School
Barbara Riley
Hopkins School
Marjo Talbott
Maret School