We are pleased that several Malone Schools are offering excellent online summer programs. Details about their offerings are listed below, including, where applicable, a discounted rate for Malone School families.

Waynflete's Summer Term 2020 welcomes K-12 students from around the country who seek academic opportunities that will strengthen their skills, engage their curiosity, or leap them ahead in their high school course work. Start a new language, learn to appreciate music more deeply, develop your poetry writing skills, and more. Waynflete is offering Malone School families a 10% discount on their programs. Use the code "Malone" when registering.

Virtual Summer Saints offers for-credit virtual summer classes to students from other schools in grades 8-12. This program will serve academically motivated students seeking to move ahead a full year in a subject, complete a required course to create more room in their regular schedule, or take an elective course that is typically not offered during the school year. St. Andrew's is offering Malone School families the discounted St. Andrew's family rate.

Check out these summer camps available virtually this summer! Upper School students can try out our 2020 STEM and Entrepreneurial Camp, start prepping their college essays or get ready for the SAT/ACT. Perennial favorite Derryfield Repertory Theatre (DRT) is going virtual too! The program will continue to have most of its highlights such as: spirit days, team colors, team points, workshops offering improvisation, acting, singing, script writing and, yes, dancing!

Interested in Podcasting? Financial Literacy? Happiness? Maybe another new field of inquiry for you? Join us at NA-X this summer for one- or two-week mini courses taught remotely by members of Newark Academy's faculty and administration. NA-X courses are engaging, experiential, intellectual and skills-based. We hope to see you!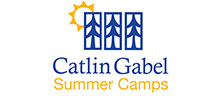 We are excited to bring robust, hands-on, educational experiences to the online learning world. Our camps are designed for campers of all ages and taught mostly by Catlin Gabel teachers who have gained valuable insights and experience in providing remote learning experiences. You will find an array of fun and creative options every week so be sure to review the entire set of offerings.
Because our instructors are online and campers are at home, classes require different levels of supervision. Please read age requirements and instructor requests carefully. In general and depending on age, a parent /guardian may need to be close enough to observe and be ready to help.
Classes are 90-minutes long and limited in size to ensure personal interaction and camper engagement. Classes are open to campers in any city or country. All programs are Pacific Time (PT). They require reliable internet access and personal devices as courses will use ZOOM as the learning platform. We look forward to seeing you! Use the code MALONE for same 20% discount as Catlin Gabel School families!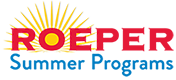 An international recognized leader in gifted education, The Roeper School has reimagined its summer program so any child can participate from anywhere in the country. With Roeper Summer Programs Online, your child will become part of a diverse, dynamic nationwide learning community in which they can explore new interests, strengthen skills, and meet new friends. They will grow and learn—and, most importantly, experience the freedom and fun that summer can bring.
Your child can build their own schedule, choosing from more than 55 classes in math, science, language arts, French, theatre, dance, and more, each ranging from two to six weeks. All are led by expert faculty and talented professionals from The Roeper School and The Roeper Summer Stock Theatre. These dedicated teachers create exciting, interactive experiences that will inspire and challenge your child.
My school is pretty small and would not have enough students for a class of this type. I enjoyed having other classmates who were as eager as I was to learn about the material.